Halo-Guard® FG Series: FG-00, FG-2, FG-LT, FG-PM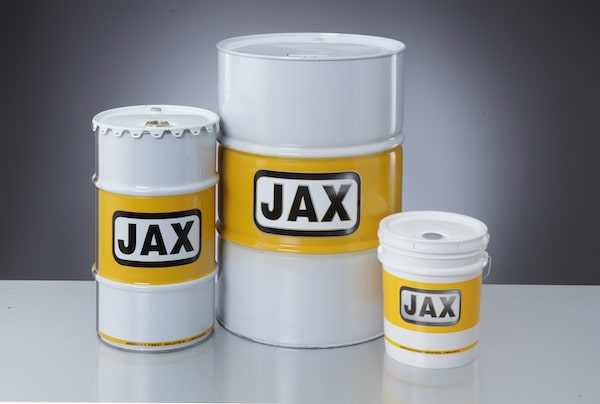 This series of revolutionary food-grade grease is manufactured with an advanced, proprietary calcium sulfonate complex thickener. This newly enhanced thickener technology provides exceptional mechanical stability, very high load-carrying (E.P.) ability and remarkable rust and corrosion control. In addition, JAX Halo-Guard FG has excellent water resistance and outstanding high-temperature performance abilities. This technology is combined with a new high viscosity, partial synthetic food-grade base fluid to make JAX Halo-Guard FG the best high-performance, food-grade grease for heavily-loaded applications. This is a true high-performance, plant-wide food-grade grease.
Product Industry:
Baking
,
Beverage
,
Canning
,
Dairy
,
Farming
,
Fish & Seafood
,
Food Grade
,
Fruit & Vegetable
,
Meat & Poultry
120 Lb. Keg
2000 Lb. Tote
35 Lb. Pail
400 Lb. Drum
Cartridge (50/case)
To request a quote, please complete the form below.